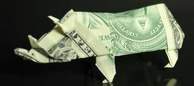 Ohio Paper Folders Centerfold Convention Aug 5th -7th 2022 740-334-4213


If you linked directly to this page and would like to see more general information on the convention, please go to www.ohiopaperfolders.com
Just a few quick steps to create your account and register:, then you can Return to main site
Create your customer record. if you pre-registered and were emailed a login and password, just log in with that.
Optionally, tell us about your origami experience, and what you want to see at the convention.
Fill in the registration form. You can register multiple people at one time, as well as select extra T-shirts, totes etc. You may also use the registration form multiple times to add workshops etc.
Pay online or mail us your payment.